Ponche from Mexico is served during Christmas time
Mexican Ponche is a warm and comforting fruit punch made with apples, pears, oranges and guavas and spiced with cinnamon, cloves, tamarind and hibiscus typically served at Christmas time.
Like in many Mexican households, Christmas Eve (or Noche Buena) is a big deal. Almost a bigger deal than actual Christmas day.
We typically sing songs to celebrate Las Posadas, we open presents at midnight and most importantly, we eat A LOT of food. On the menu this year are tamales, bunuelos, empanadas, atole, and this Mexican Christmas Ponche.
This Christmas ponche (aka "punch") is warm, comforting and easy to make. It's filled with good-for-you ingredients like apples, pears, oranges and guavas and is infused with spices like cinnamon, cloves, hibiscus and tamarind. It's perfect for kids because they love to eat the warm pieces of fruit, but it's also perfect for adults who often drink it with a splash of rum or brandy.
---
How to make ponche
Making ponche is one of the easiest things you'll make this holiday season. Here's how to do it.
Place water, quartered guavas, diced red apples, diced pears, orange slices, piloncillo or brown sugar, whole cloves, cinnamon sticks, dried hibiscus flowers and tamarind pod in a large stockpot. Bring to a boil, lower heat, cover and simmer for at least 30 minutes.
Mix together and make sure the piloncillo/brown sugar has completely dissolved. Serve hot in mugs with a splash of rum or brandy if desired. Make sure each cup has some fruit it in – it's the best part!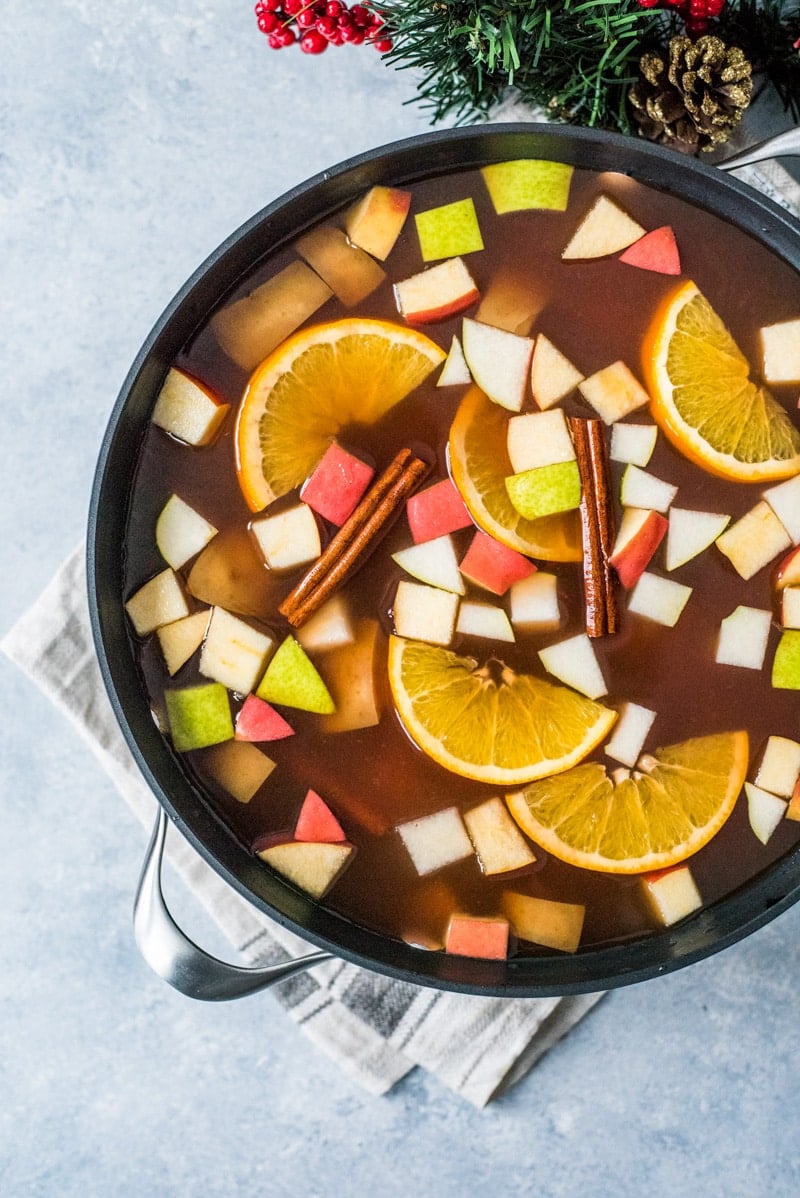 ---
Mexican Ponche Ingredients:
Typically, ponche is made with sticks of sugarcane and tecojotes (a Mexican fruit similar to crabapples), but I wasn't able to find those ingredients in Pittsburgh so I improvised and used red apples instead.
The other ingredients that could be hard to find depending on your location are dried tamarind pods, guavas and dried hibiscus flowers. I was able to find those things at my local Whole Foods and at a specialty Mexican grocer, but if you can't, I recommend checking out Amazon using the links above.
If you live in a city with a larger Hispanic population, you shouldn't have any trouble finding any of these ingredients.
Sourcing the ingredients is the hardest part. Once you've got them, all you need to do is cut the fruit into chunks, throw all the ingredients in a large stockpot and simmer for about 30 to 60 minutes. That's it!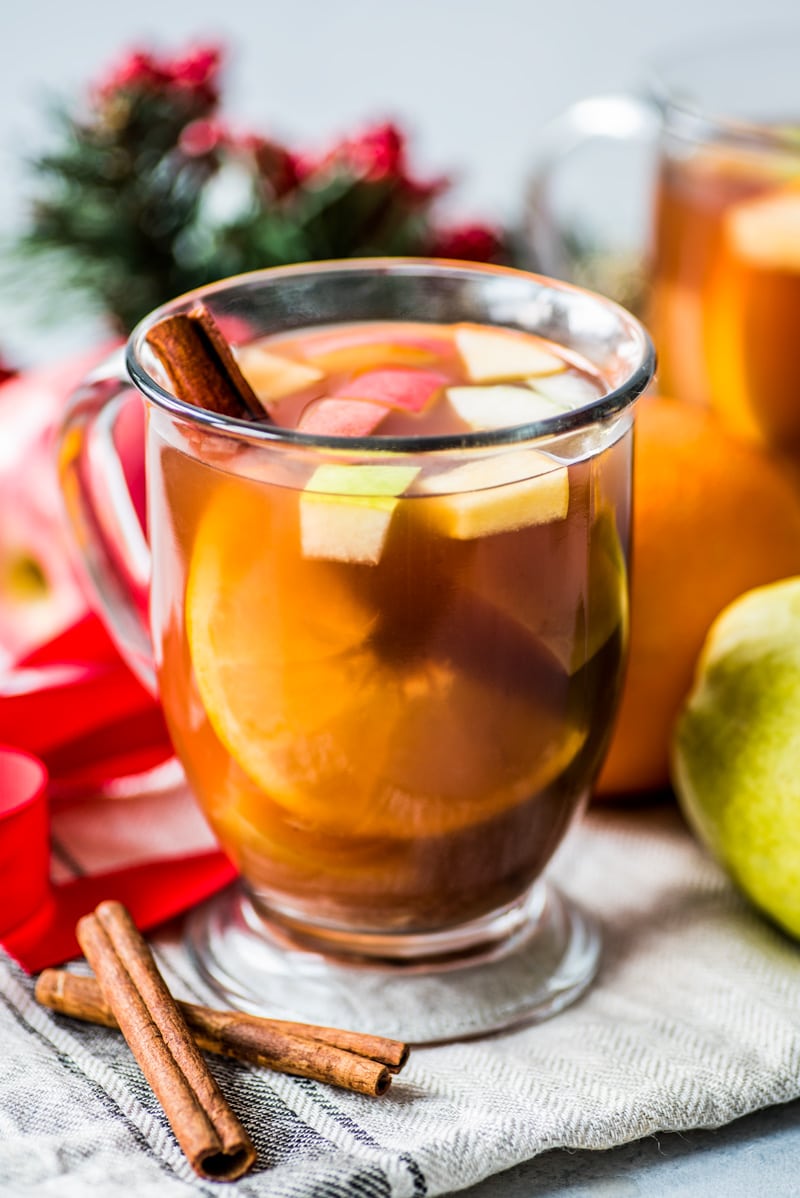 Not only is this ponche tasty, but it's also very fragrant and makes your house smell like the holidays. Merry Christmas!
For more Mexican Christmas recipes, take a look at 12 Mexican Christmas Food Recipes to Make This Year!